Gutter cleaning & Clearance in Basingstoke
0800 6696395 - 01256 782060 - 07944 431670
Gutter cleaning and clearance from Basingstoke's premier external cleaning services provider.
Blocked and overflowing gutters might be more serious than you think. They're not just an eyesore – the water flowing down your walls could be doing serious damage to your property! Oakley Window Cleaning are the Gutter Cleaning and unblocking experts! We can remove all the dirt, debris, leaves, twigs and moss from your gutters, unblock the downpipes and make sure water is flowing down your drains instead of down your walls.
Not only that – we can also clean and restore those discoloured and stained gutters, fascias, soffit boards, downpipes and uPVC cladding - back to the sparkling white you remember, brightening up your whole home and giving it an entirely new and fresh appeal.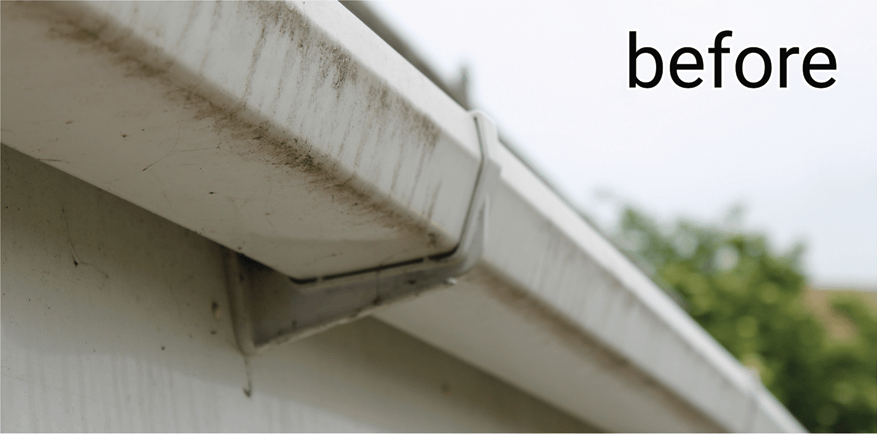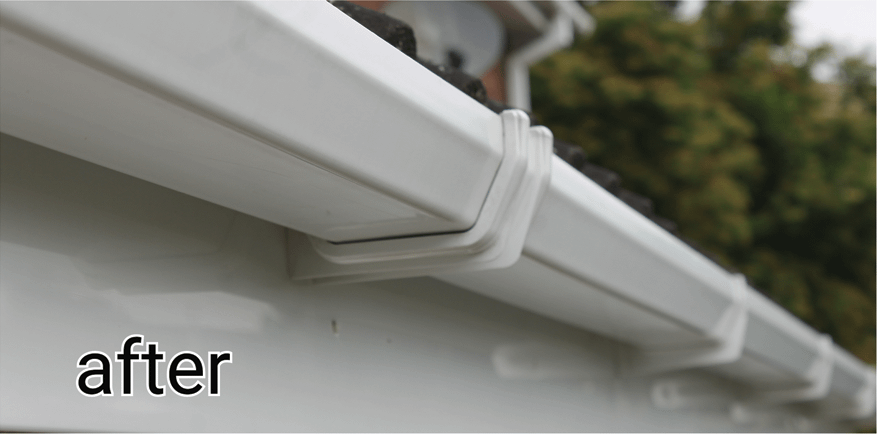 Using our high reach "water fed pole" system we are able to carry out gutter cleaning and clearance without needing to use ladders or access equipment, and we can easily reach awkward and difficult areas such as above conservatories or extensions as well as three storey town-houses where it would be impossible to safely use ladders without additional safety precautions being implemented.
Call us today on 0800 6696395 - 01256 782060 - 07944 431670 and prepare to be amazed at the difference Oakley Window Cleaning can make!

CONTACT INFO
Call us on 0800 6696395 – 01256 782060 – 07944 431670 and see how Oakley Window Cleaning can help you!
To e-mail us please use the form on the following page - Contact Us
We aim to respond to all e-mail messages within one working day, but if your query is urgent the quickest way to get in touch is always via the phone numbers below.
Oakley Window Cleaning 22 Hill Road, Oakley, Basingstoke, HANTS. RG23 7HR.
Telephone: 0800 6696395 - 01256 782060 - 07944 431670 www.oakleywindowcleaning.co.uk